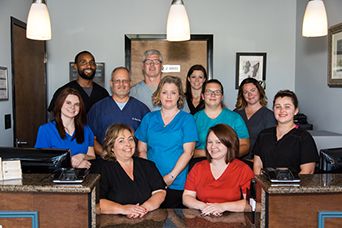 As a family owned and operated business,
we know all about how to provide a personal touch. As if going to the veterinarian with a sick pet is not stressful enough, you don't need to be met with insensitivity. At Pressly Animal Hospital, we make every effort to help your pet efficiently and to keep you and your pet comfortable while in our care. With a combination of over 45 years of experience, Dr. Pressly and Dr. Drake have helped families keep their beloved pets happier and healthier so they can live longer.
​We proudly serve all of the Union County and surrounding Charlotte areas.

Pressly Animal Hospital is licensed and insured to further protect you and your pet.
​​​​​​Also, we are members of a number of industry associations, including:
American Veterinary Medical Association
North Carolina Veterinary Medical Association
American Academy of Veterinary Acupuncture
Better Business Bureau of Southern Piedmont
American Heartworm Society
ITEX, a trading community among small business owner